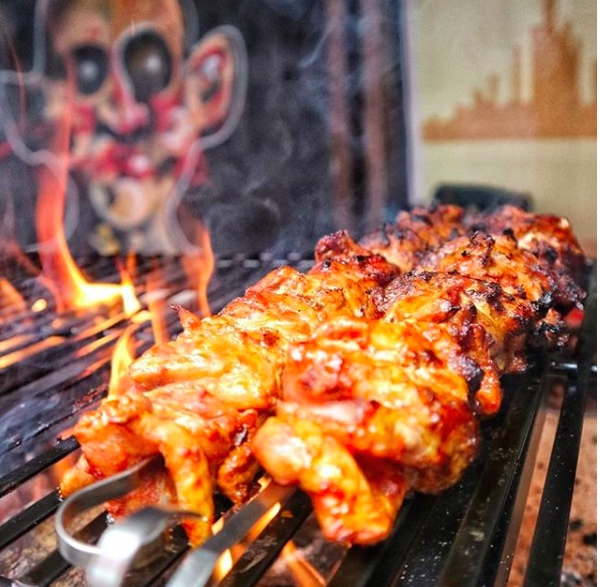 We are a catering company who specialise in cooking over wood fire. We are different from the regular catering companies you come across. We prefer to cook outside whatever the weather! We don't have a signature dish or flavour apart from fire and smoke. We use our own blend of hard and fruitwoods to flavour our food.
Our approach is more relaxed and informal. We like large platters in the middle of tables for everyone to enjoy and get stuck in. We only cook with the best produce and believe the flavour of that ingredient should be the star of the show.
Have a look at the 'How We Do It" to see how we can work with you.