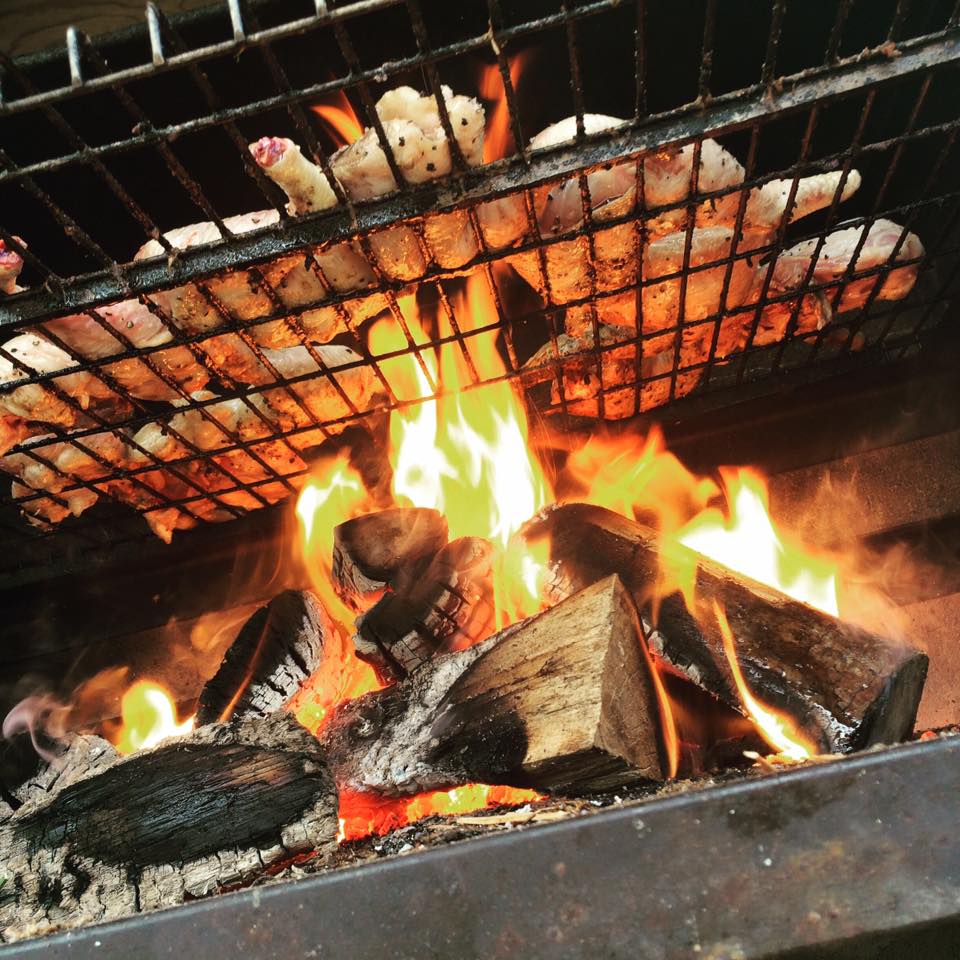 We strive to the find the best local produce and we cook it simply over fire. Our menus change regularly and seasonally but we will always cook our food outside over live fire 
We make our own pickles, sauces and ferments but the star of show will always be the food that has come from our smoker. Vegetables and meat are both treated the same and we are as passionate about showcasing British vegetables as we are local meat.
Embers and Vine is about cooking over fire. We firmly believe the flavour of fire and smoke cannot be replicated indoors cooking over gas. We use a specific blend of woods to give our signature smoke flavour which we feel compliments our style of food.