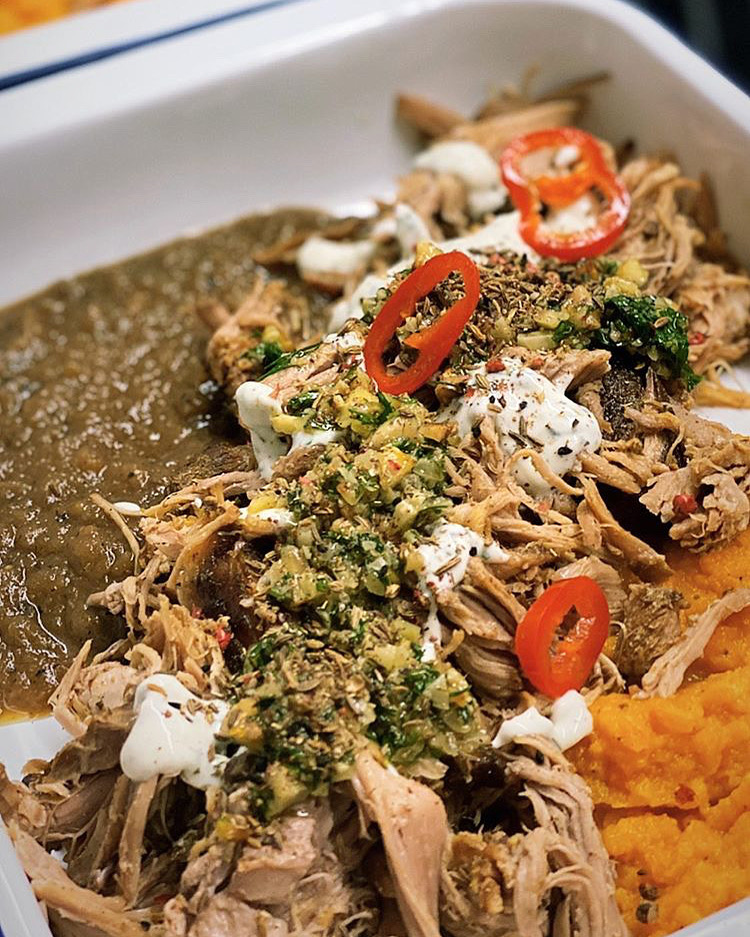 We hosted "An Eastern Feast" at the Three Swans, Frome in March 2020 (just before lockdown)
We managed to get just under forty people in the upstairs room at the pub and served four courses of Eastern inspired food.
Tickets were £25 each and guests purchased their drinks from the bar inside at the pub.
We got some incredible pork from Penleigh and slow cooked it until it literally fell apart.
The full menu is below. If you fancy coming along to one our pop ups sign up to our newsletter and you'll be the first to hear of the next one.
Embers & Vine
An Eastern Feast
March 14th 2020
Hummus Ma Lahme
Spiced beef hummus, harissa chickpeas, zhough, lemon tahini, our flatbreads
Grilled Celeriac
Chargrilled celeriac steaks, muhammara, parsley, onion and sumac salad
Penleigh Pork Shawarma 
Slow cooked pork collar, burnt onion puree, carrots with caraway, almond and orange blossom salsa, herb yoghurt
Served with Jerusalem rice
Vegetarian Option: Compressed Oyster mushroom steak served with all of the above.
To Finish
Carrot, almond & pistachio cake, rosewater cream, crushed meringue, mixed berries